Posted by Closet Groupie :: 3:15 PM :: 0 Comments:


---------------oOo---------------
Friday, July 08, 2005
May luck be your lady...

List of stuff I've purchased in the past week and a half, since I thought you might like knowing what I've spent 500 bucks on.

CDS:

The Scissor Sisters remixed
The Doves- Some cities
The Killers-Hot Fuss
Kings of Leon - Aha Shake Heartbreak (been DYING to get that one for ages)
Some Jimi Hendrix cd, its got all the best stuff on it
The best of Sixpence non the richer
The Foo Fighters - In Your Honour
dvds:
Closer (finally, havent seen it yet though)
Princess Mononoke (Japanese cartoon movie, for certain someone back in aus...)
The motorcycle diaries (been dying to see that one too)
Dodgeball (ben stiller comedy, nuff said, though i already saw it twice in the cinema =P )
and finally, the one the whole fcuking world's been talking about since forever, Pulp Fiction
other stuff:
Pair of shoes from Twins @ Isetan KLCC, super high and super bad for my sclerosis-ed back but oh so flattering for the legs =P
Spaghetti strap top from Naf Naf, GORGEOUS...will take a pic and post soon
A t shirt of a certain band for that certain someone in aus (you are soooo lucky)
RM50 worth of reloads for my phone
whole bunch of badges...no, i did not steal them from studio 78 =PPP
alot of pool games
alot of seafood
alot of other random stuff I don't remember buying
*sigh* nick's back from london, woohoo! he called on wednesday night when he got back, its freaky, he could've been one on the train or something when that horrid attack happened.
Speaking of being lucky, here's a lil story, true nonetheless, that'll make you re-think the meaning of c-o-i-n-c-i-d-e-n-c-e.
I met this G.O. (gracious organiser, stupid name i know, but thats what they call the people working at Club Med) in Club Med Cherating somewhere in the middle of last year when I went there with Val, Nicholas, Guo Heng, Jason, and some of their families. My family didn't go and I was the happiest girl alive, hehehe. But back to this G.O. Her name was Gloria, and she was "in charge" of us 14-18 year olds. She's a kickass woman, tall, tanned, from Philipines if I remember correctly. Either that or Indonesia.
Anyway, one night, we were talking about the different club meds, and she was telling us about her experiences working in the different ones around Asia. You see, GO's have the best jobs ever, they get paid to have fun, and change 'posts' every 6 months or so.
Gloria in particular worked in the Bali one a few years ago. One night, the G.O's had planned to go dancing at this nearby club, about 10 minutes away, and it was one where alot of foreigners, especially australians, frequented. They were all dressed and ready, and even called a cab to get them to the club. However, just as they were about to leave and get on the cab, they were all called back for some emergency staff meeting. Now, they could have just gotten on the cab and pretended not to hear, but they reluctantly stayed back for the meeting instead.
Half an hour later, it turned out that the meeting wasn't such an emergency at all, and they were all pissed off that their night had been ruined. One of em switched on the telly in the hotel room, and to their disbelief, there was a special news report about the Sari Club, the club they had planned to go to...a bomb had just only went off, and more than half the people at the club were instantly killed.
Thats right peeps, it was the Bali Bombings.
Coincidence, or something more? You decide.
Posted by Closet Groupie :: 9:25 PM :: 2 Comments:


---------------oOo---------------
Thursday, July 07, 2005
1U with a cousin

Went to 1 Utama last night with Mel...I think my readers (all two of em) are getting bored of my ramblings, so here's some pics for you to ogle at. Yes, I have photoshop now =D

*note: some of the pics look pretty shitty cos they were originally bigger, and when i resized them to fit this damn window, they got ugly. oh well.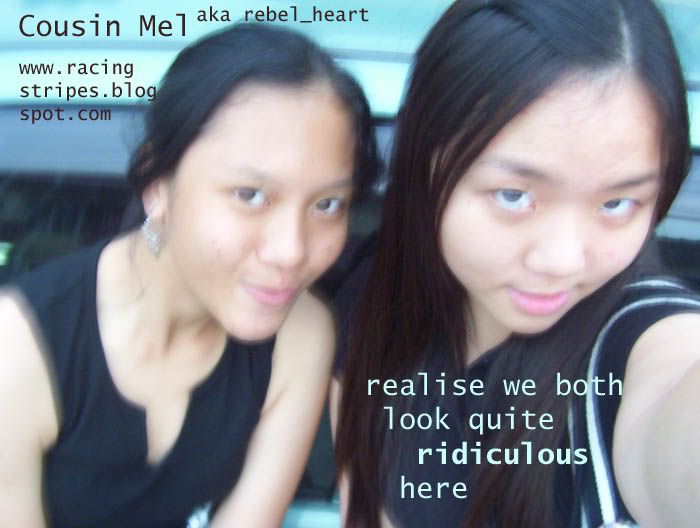 First of all, introducing rebel_heart and the closet groupie.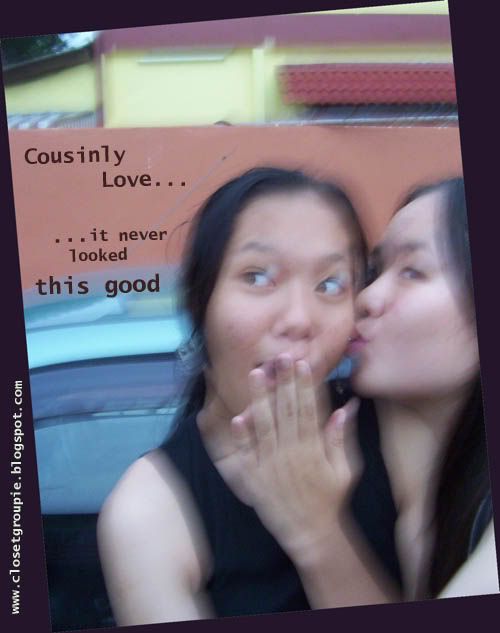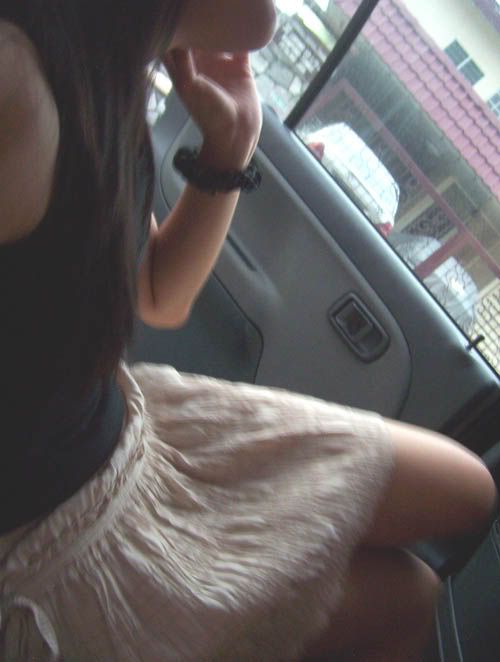 cool, sex and the city/gossip girl-ish shot, if not for the very visible typical malaysian house out the window.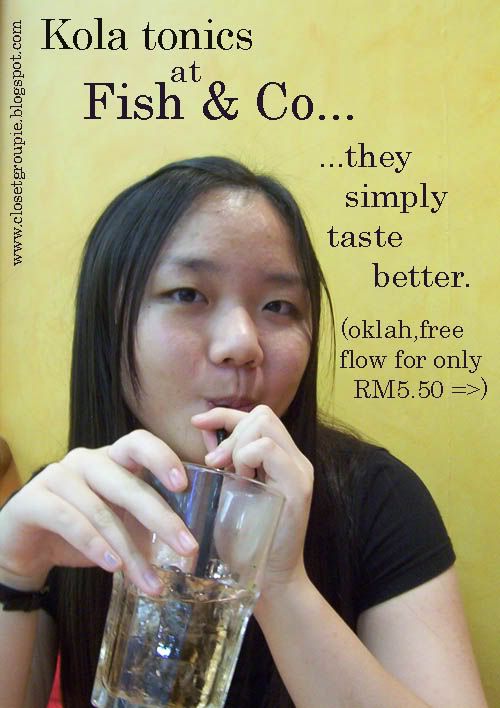 yeah, we had fish and co (again). This time it was the seafood platter for two, and lots and lots of kola tonic....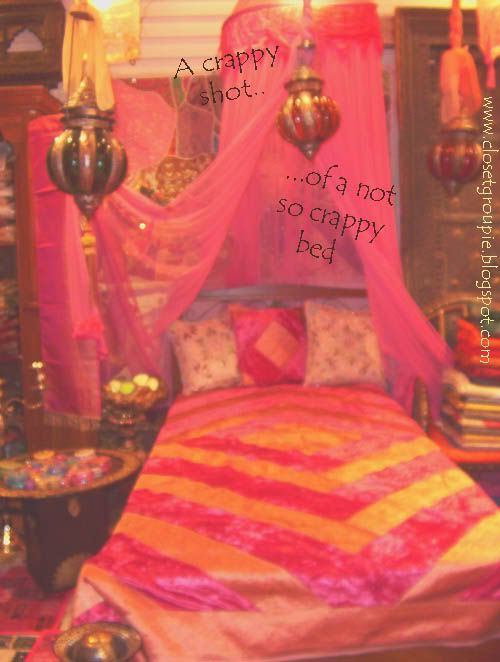 fell in love with this shop that had all this indian/bohemian/hippie-ish stuff, bought a pair of earrings...how pretty is this bed??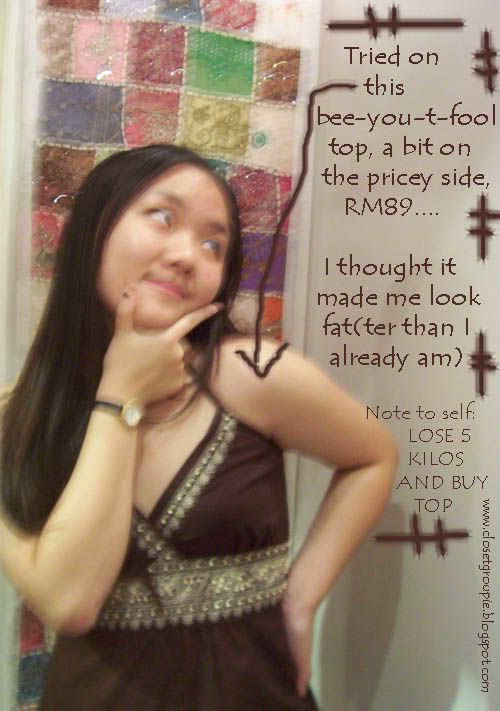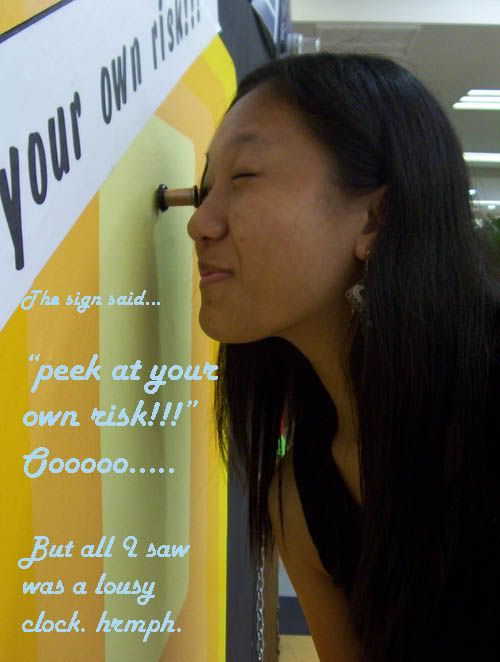 and lastly, a little something i did earlier during the day.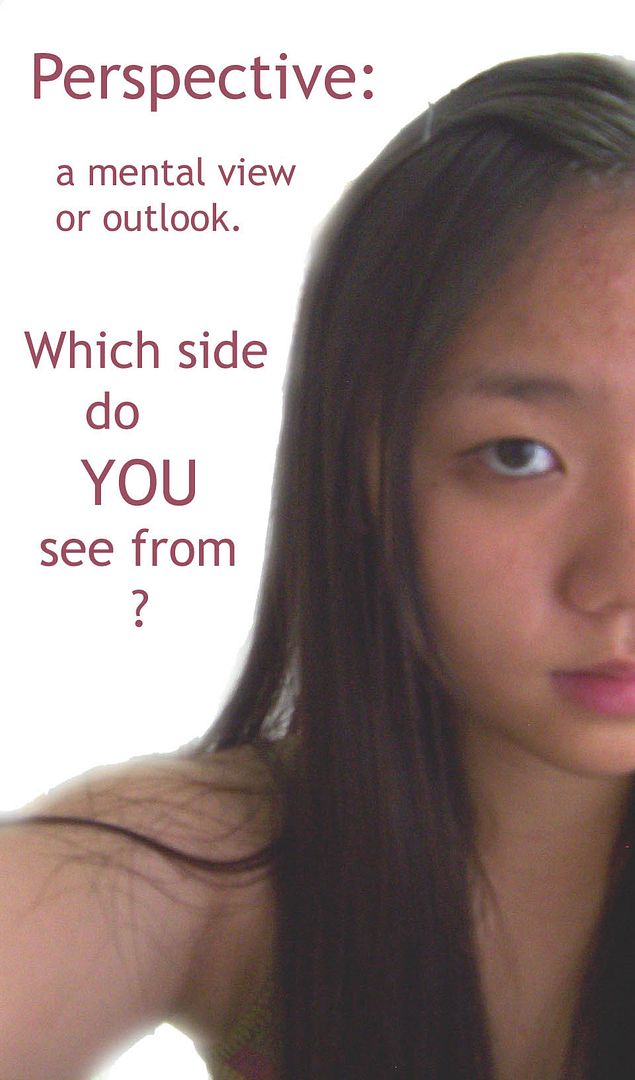 Posted by Closet Groupie :: 9:44 AM :: 0 Comments:


---------------oOo---------------
Tuesday, July 05, 2005


You know what really sucks?

Waiting by your phone all day, expecting the call that never comes
or maybe even a stupid little sms just to know that person's alive
Or sitting in a stupid office all day
Fugly fluorecent lights
and fake plants
and boring people
Asking yourself
"Why the fuck did I even bother coming??"

I'm reminded why I hate my life here so much...

I hate everyone expecting me to be a certain way
I hate this tug-of-war between trying to do my own thing and trying to live up to everyone's expectations
I hate what my father does for a living...would YOU like a father who sues people for money??
I hate the fact that everyone thinks that just cos I'm from a well to do family, I have everything I want and am happy with my life
I hate pretending to be happy
I hate my family

I just wana play guitar
and take photos
and write
and be with someone worth my bloody time and effort
and laid back, easy going, happy people
instead of the sick, sad, materialistic, money-chasing motherfuckers this world is full of
Posted by Closet Groupie :: 10:39 PM :: 3 Comments:


---------------oOo---------------
Sunday, July 03, 2005
big big balls

You can never have too much seafood.

On Friday night, I had dinner with the grandma in one of the millions of seafood-steamboat restaraunts in Klang.

Saturday night, I had dinner in Fish & Co. at Pyramid with Penny and Amelia...it was goood, seeing them again. I had peri-peri prawns and they shared a seafood platter and both, to my surprise, were pretty good (I don't have much faith in franchise seafood in m'sia). Penny and Amelia had some carlsberg while good ol Kim only took a few sips...the funniest thing was, just as they were drinking, amelia's MOTHER, of all people, appeared at the window and started giving frantic hand signals i couldn't comprehend. We also took alot of pictures of (our) boobs, will post them shortly.

...And today, I finally met up with Suet and Baz! *important moment in Kim's blogging life* Baz was so kind as to pick me up from my house and send me home as well, AND pay for lunch.

Speaking of mothers, mine is just embarassingness. When I told her I was going for lunch with 2 people I met through blogs, she went all crazy and started asking questions like, "What if they kidnap you? what if the guy brings a friend and rapes you? What if the car crashes??" It didn't stop there...halfway through lunch, Baz's phone went off...it was my mother looking for me (I had my phone on silent, I don't like interruptions during mealtime). Now we know where I got my paranoia from.

Take a WILD guess what food we had...yeah, seafood. A seafood platter at Manhattan Seafood Market this time, complete with the waiter blow-torching the prawns, burning them to the point of near-inedibility. It was fun meeting up with them, was so paranoid it would be all awkward or that we wouldn't get along, but it was all good.

A conversation about balls:

Frus says:
do u insert coins into the table slot or pay by hourly?

Kiiiiiim says:
insert coins in the slots

SuetBaz. says:
insert coins

Kiiiiiim says:
lool yes, insert coins

Frus says:
ooo, that aint too bad then

Frus says:
are the balls big or small

SuetBaz. says:
very very big




=)


Posted by Closet Groupie :: 10:35 PM :: 0 Comments:


---------------oOo---------------
Friday, July 01, 2005
Can I be anymore self absorbed?



Here we are, we're at the beginning




We haven't fucked yet, but my heads spinning





Why can't I breathe whenever I think about you




Why can't I speak whenever I talk about you




It's inevitable, it's a fact that we're gonna get down to it




So tell me




Why can't I breathe whenever I think about you



I'd love for you to make me wonder
Where it's goin'
I'd love for you to pull me under
Somethin's growin'
for this that we can control
Baby I'm dyin'



-Why Can't I - Liz Phair



Been listening to this song over and over and over again ever since I heard it on the plane. I used to refuse to listen to it, but now I do because I guess I can relate?

Aaanyway, I know I gave my blog address out to a few people who wanted to keep up to date with my "interesting" life while I'm away, and am feeling a bit bad for not updating much.



Why would anyone wana know about shopping and eating and shopping and eating?



Cos thats all I've been doing since I got back. Had some good ol gai fan, or chicken rice today at the hawker centre near my old school, SMK USJ4 with Sandra and some other old schoolmates and damn, it brought back memories. I kiss the ground and thank the gods for not having to wear ugly blue & white baju kurungs and pinafores and stupid looking white school shoes anymore...cos now I wear ugly yellow polo shirts and dark blue checkered skirts and stupid looking black school shoes.

Yesterday I think it was, after spending 5 hours in my dad's office trying to make sense of the system of the whole place, I made a very important decision. I've decided that when I "grow up" (inverted commas because really, what is grown up?), I'm gona be either

a) a photographer,
b) a tv/travel show host like asha gill or jamie aditya,
c) a writer, and owning my own magazine, or
d) something that requires constant travel and no uniform

So look out for me in 5-10 years time in the magazines or on the telly or my famous photographs everywhere that you'll instantly be able to recognise because they will be so uniquely mine. There is no way, NO WAY will I ever even THINK about getting a 9-5 job wearing boring suits in an office with ugly lights and bad coffee.

And no I'm not just dreaming, I'm dead serious; I'm a person who gets my way, no matter what.

I can't wait for Nick to get back, we're gona watch dead serious movies and get really high (and not necessarily in that order), and he's gona teach me to drive. weeeeeee.

Posted by Closet Groupie :: 6:27 PM :: 2 Comments:


---------------oOo---------------